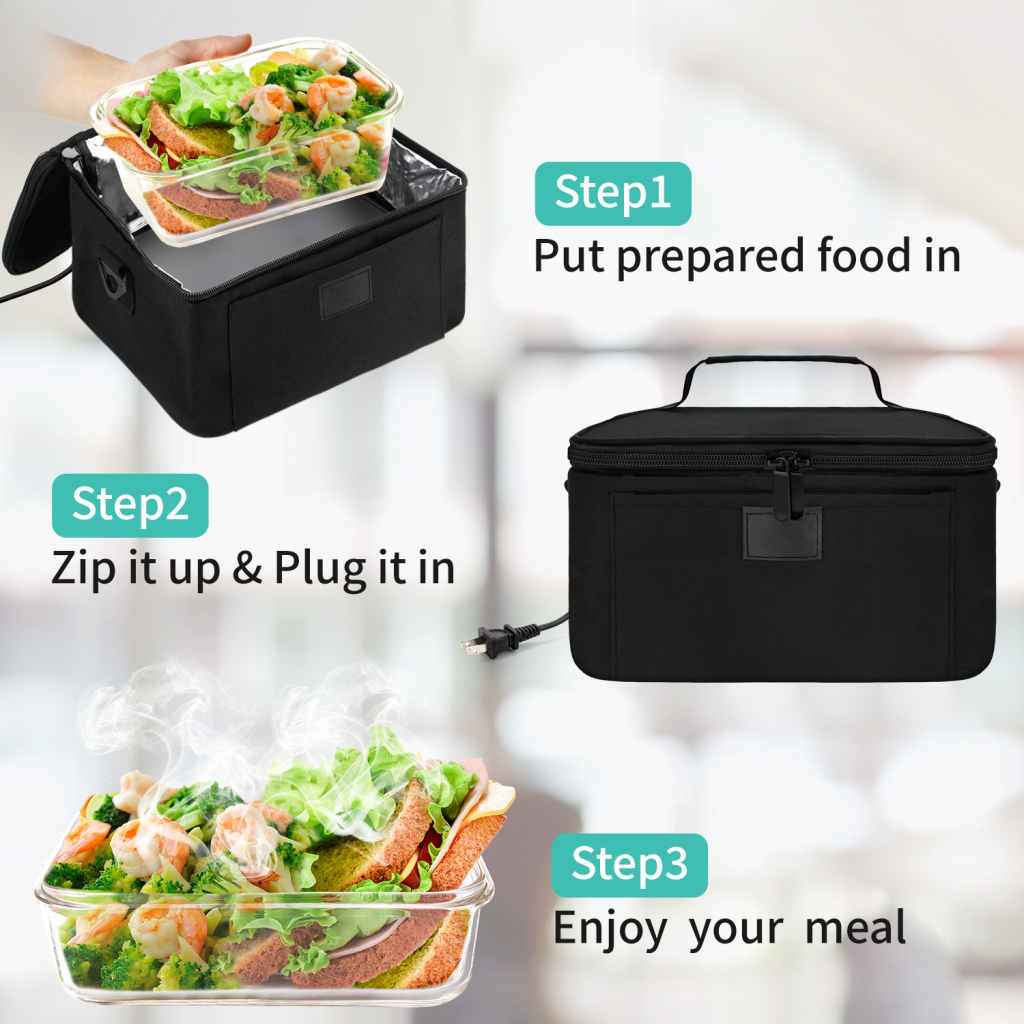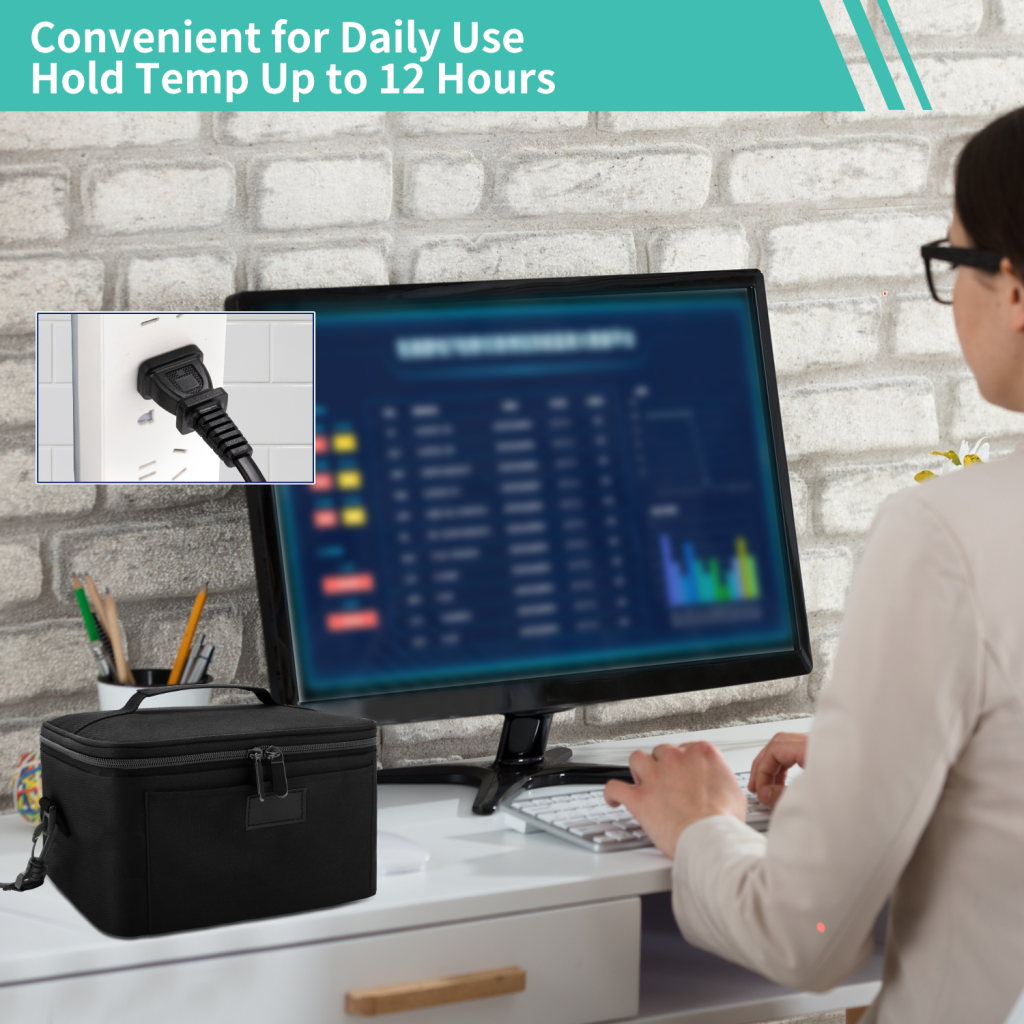 Portable Oven Personal Food Warmer – 110V Portable Microwave Mini Oven, Heated Lunch Box for Cooking and Reheating Food in Office, Parties, Travel, Bedroom, Home Kitchen, AOTTO (Black)
✅ NO MONITORING REQUIRED W/AUTOMATIC TEMP CONTROL: This self heating portable oven for work will automatically cook, reheat fresh, or frozen meals evenly and without burning, overcooking, or producing bad odors. Easily cook meals in your office, bedroom, or home kitchen by simply placing your meal inside and plugging it in.

✅ PERFECTLY COOKS WARMS AND REHEATS MEAL: Heat your food quickly without it drying out. Preserve moisture and nutrition with a 110V connector for your portable food warmer lunch box. Enjoy less hassle with warm tasty food, faster anytime and anywhere. This personal mini portable oven electric lunch box is perfect for leftovers, prepared meals, and frozen foods.

✅ COMPATIBLE WITH MULTIPLE CONTAINERS: Our portable warming lunch box is compatible with most heat-resistant containers such as aluminum foil, metal, plastic, glass and more. This portable self-heating lunch bag is suitable for cooking from scratch, repacked meals, and can accommodate large containers up to 9″ L x 6.75″ W x 3.5″ H.

✅ PORTABLE AND CONVENIENT: This heated lunch box warmer design with a carrying handle. You can put the portable microwave food heater in your backpack and carry it to any place. It is a great choice for taking to in-office work, parties, travel, school dorm, hotel, and different job sites, perfect for office workers, patrolmen, nurses, and more.

✅ YOUR SATISFACTION GUARANTEED: Aotto is our commitment to providing our consumers with high-quality products. If there is a manufacturer defect, simply contact our service team for a free replacement. Our company is dedicated to offering you a 1-year warranty. Please note that new packaging is replacing the old packaging now, so you may receive a new packaging product.